Under Armour's "I Will What I Want" campaign awarded silver at the Cannes Lions 2016 for creative effectiveness and is an excellent example of authentic and successfull storytelling in sports.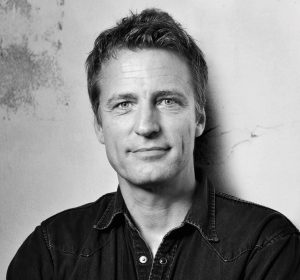 Berlin photographer Sven Hoffmann started out working in film, gaining experience both as a producer and a director, eventually founding his own commercial production company around 15 years ago. Since then, his projects include, among many others, clients like Under Armor, Beats by Dre, Samsung, MTV, Sony and Nike. He has also traveled alongside renowned artists such as Queens of the Stone Age, Billy Idol, Freundeskreis, Iggy and the Stooges and The Bosshoss, while making long-format documentaries about them and their music.
The exhibition "PRETTY CLOSE" shows a printed selection of photographs for the first time
Please check out video trailer for details:

Sven Hoffmann – Pretty Close from Harth&King on Vimeo.
"I like to get close to the protagonists, stand in the middle of the ring, be live on stage, and yet remain an invisible observer who respectfully cheers with quiet restraint," Hoffmann says.
Wild, strained faces of boxers, joyous burlesque dancers, marathon runners after the finish line, rock musicians in their moment of total euphoria. Energised People it's what it's all about in Sven Hoffmann's photographs.
Always pretty close to the action.