I'm passionate about storytelling and about helping others own their stories. Moreover, I think stories are all we have at this difficult times. The current emergency has set a clear divide between those who can actually help (doctors, nurses, scientists) and the rest of us, who have to sit this one out and wait for the other half to pull us through. And what do we do, as we huddle in fear in this metaphorical darkness? We gather around our metaphorical fire and share stories, tell stories, listen to stories. Every time you stress-binge a show on Netflix, you are asking your fellow humans to tell you a story, to help you pass the time and stop the dread from closing in on you. This is how much we need stories. They are all that stands between us and the abyss. This is what storytelling does in our society and in our individual lives. And this, in a nutshell, is why I made storytelling a central part of my life. This introduction is meant to tell you about "Working Women 2020" a storytelling contest by ROCKCHAIN, in collaboration with the "301 words initiative".
Working Women 2020
What does it mean to be a working woman in 2020? What does your future look like to you? What does your everyday experience look like? Was there a crucial moment that shaped your identity as a working woman? All stories are different. There are tales of challenges overcome and stories of excellent role models who made a difference. There are stories of struggle and affirmation, and stories of empowerment and solidarity. We want you to tell us your story, so that other women may learn and be inspired from it. Share it with us, tell us about your expectations and your hopes.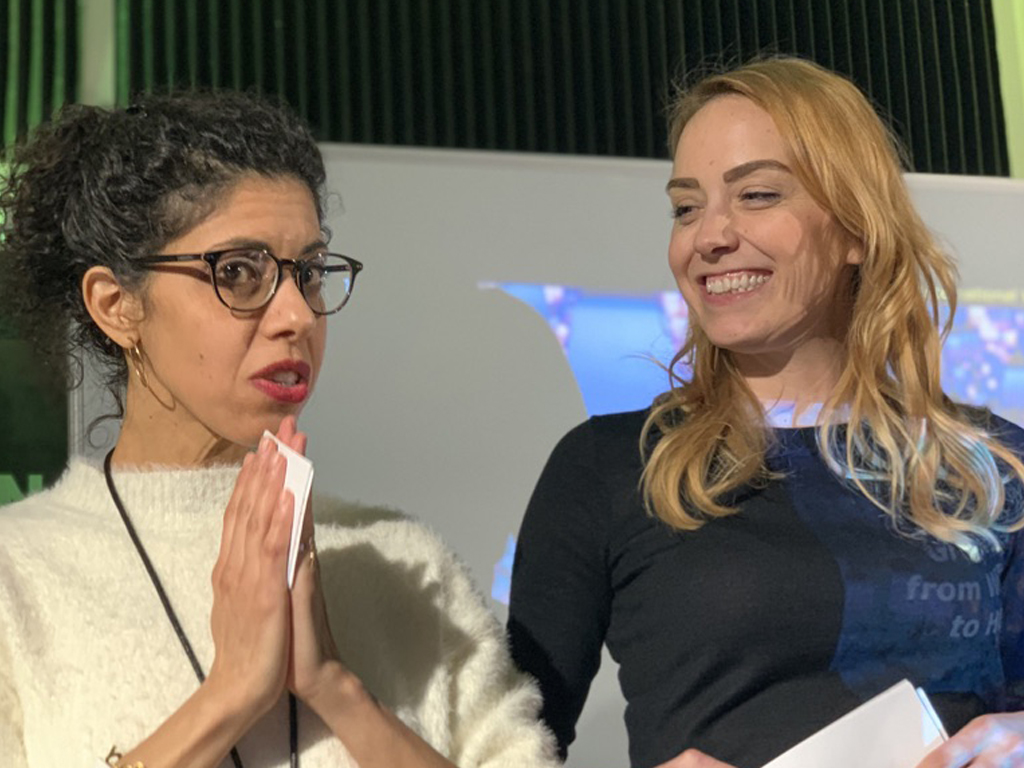 What to you stand to win?
We will select the top 10 stories and give the authors insider tips on how to improve the storytelling skills and capture an audience.
We will select two winning stories, whose authors will win a one-our coaching session with yours truly or with Patrick Liebl. Patrick is a Public Speaking & Storytelling facilitator and TEDx Coach and guide you individually on how to craft your story to bring your vision to life. I, in my capacity as a Strategic Communications Consultant and Connector, will offer you an online masterclass to help you get a solid ground for telling your career story. Besides, we will select the top 10 stories and give the authors insider tips on how to improve the storytelling skills and capture an audience.
What are you waiting for? Inspire us with your story!
How to participate and submit your story?
Here are the only criteria: 
Share a story that is connected to the title Working Women 2020  
Tell your story in 301 words (or less).
Please send your story to ww2020@300and1.com by the April 31st deadline
Selection and publication:
Announcement of winners and publication date of the selected stories online will be shared shortly thereafter. The selected stories will be posted on the website of "301 words initiative" and will be shared on social media to share the impact. 
Tell your story and the world will listen! Sharing stories is the best kind of human connection, not to mention the safest at our disposal during these trying times.